Bridal Wear by Designer SHIPRA
KIA ORA !
Welcome to New Zealand's Label BRIDAL DIVAZ ® by SHIPRA. BRIDAL DIVAZ ® is known for it's Haute Couture Bridal Wear and Ready-to-Wear, including cocktail dresses and evening gowns. BRIDAL DIVAZ ® recognized for its exquisite hand-sewn embroideries, finest fabrics and original creations.
The label BRIDAL DIVAZ ® by SHIPRA offers eternal, luxurious designer bridal Lehengas | Saris | Gowns for modern Indian brides, traditional Indian brides, English brides and other culture brides in New Zealand, Australia, Fiji and India. The label also caters to Mother of the Bride, Bridesmaids and Flower girls.
"SHIPRA's collection is designed to enhance and flatter your figure and to frame your personal style which makes you to feel a Bridal Diva on your great day."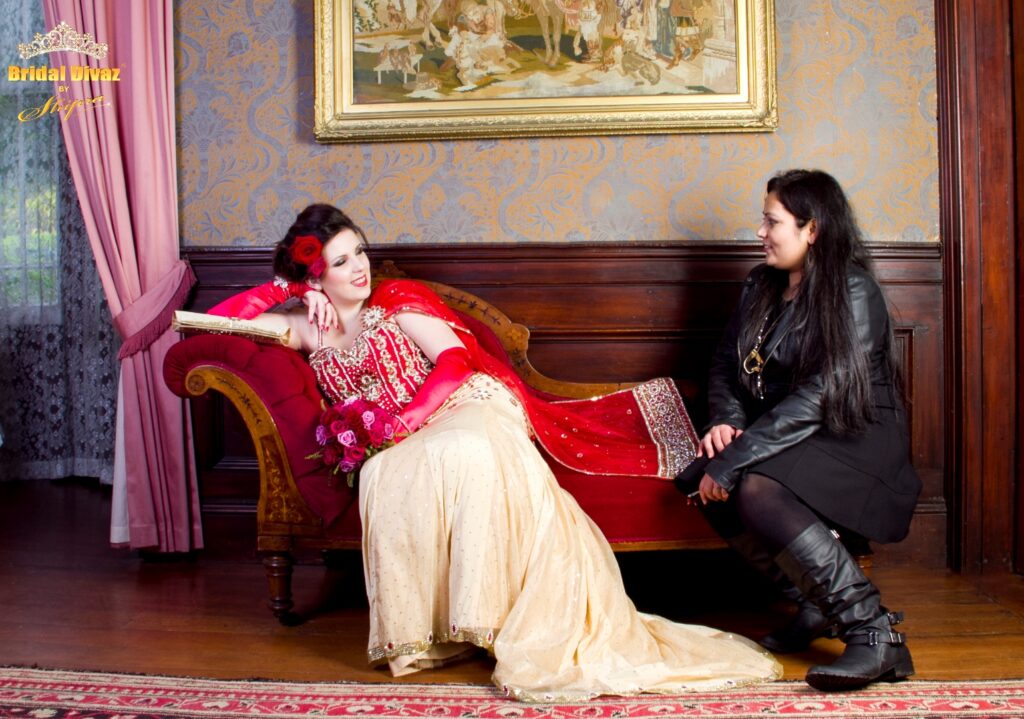 If you are looking for unique, trendy, gorgeous and exclusive designer bridal gowns for the most memorable events of your life… BRIDAL DIVAZ ® by SHIPRA is the right place to get exquisite designer wear at affordable price. We offer a truly refreshing choice for today's brides. At BRIDAL DIVAZ ®, we customize elegant, romantic Haute Couture bridal wear with emphasis on quality and style. Femininity, sophistication, style can also be seen in ready-to-wear evening gowns and cocktail dresses.
At BRIDAL DIVAZ ® by SHIPRA, each attire is personally handled by designer SHIPRA and her team to ensure that each small detailing, fitting, quality and designs is as per the requirements of the client.
From Sketch to Reality… BRIDAL DIVAZ ® by SHIPRA
Book an appointment now and customize your bridal attire with designer SHIPRA.